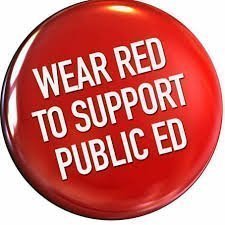 Community Schools of Frankfort Superintendent Don DeWeese has announced that he has decided to close school on Tuesday, November 19, so that their teachers, staff and parents can attend the Red for Ed Rally at the Statehouse in Indianapolis.
DeWeese added they will use Monday, January 20, 2020, as their make-up day.
CSF joins Clinton Prairie as schools that are allowing their teachers to attend the rally. Neither Clinton Central nor Rossville has announced if they will allow their teachers to attend the rally as yet.