Fred A. Bitner Jr., 56, of Frankfort, died at 11:03 a.m. December 30, 2017 at I.U. Health Frankfort Hospital.  Born August 5, 1961 in Frankfort, Ind. to Frederick A. Bitner Sr. & Dorothea Stockberger Bitner.  His first marriage was to Sherri Evans. He married Peggy L. Cripe on February 24, 1996 in Las Vegas and she survives. Fred was a 1979 graduate of Frankfort High School.  He had worked for 23 years at Crellin in Frankfort.  He also worked for Bell Machine Shop, Wesley Manor and for the past 6 years was working in maintenance and was custodian for the First Christian Church in Frankfort.  Fred was a member of the First Christian Church.
He is survived by: Wife:  Peggy L. Bitner of Frankfort, 2 Daughters:  Hayleigh C. (Jacob Brittain) Bitner of Frankfort and Stacy (Jason) Rednour of rural Frankfort, 1 Son:  Devin A. (Fiancé Brooke Emmelman)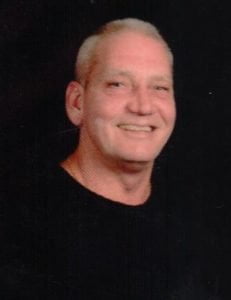 Bitner of Frankfort, 1 Brother:  Larry D. (Sandy) Bitner of Frankfort, 8 Grandchildren and several nieces and nephews also survive.
In addition to his parents, Fred was preceded in death by a grandson, Eric Austin in 2013, a brother, Kevin Bitner and a sister, Patty Bower
Services:
 Visitation will be Wednesday, January 3, 2018 from 4-8 p.m. at Goodwin Funeral Home, 200 S. Main St., Frankfort.  Funeral services will be 11 a.m. Thursday, January 4th at the funeral home.  Pastor Pam Diston-McCall will officiate.  Burial will be in Whiteman Cemetery, Michigantown, Ind.  In lieu of flowers, memorial donations may be made to the Bitner Family to help with expenses.  Please visit goodwinfuneralhome.com., where you may share a personal message with the family.