The 12th annual Grandma's Cook-Off is calling out for your best cooking creation. The annual event is Saturday, September 21st at Genda Funeral Home. The advertised deadline is September 18th for this September 21st event.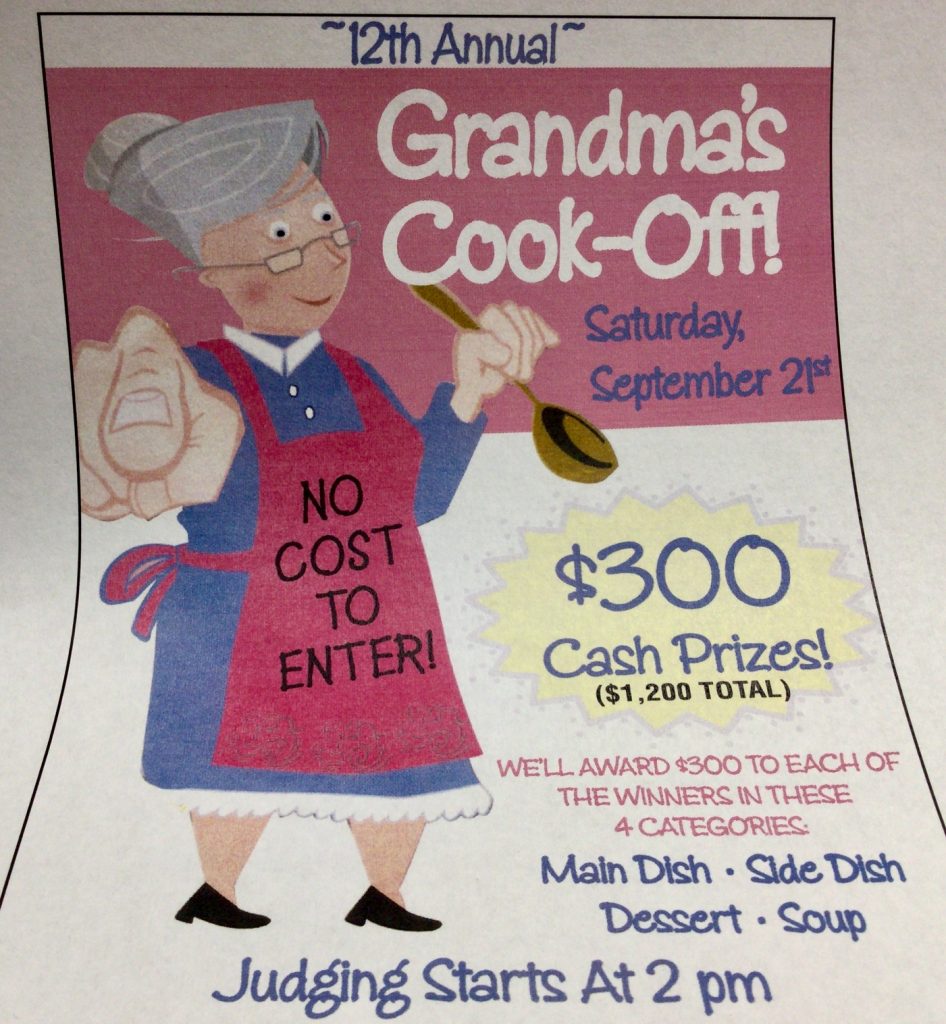 To participate, plan to cook Grandma's favorite recipe, bring completed dish fully prepared with recipe and be present to win.  To Register, call Genda Funeral Home at 765-659-3356 by September 18th.
The entire event will be Video Streamed LIVE and Archived World-Wide at www.wilotv.com.  A total of $1,200 will be presented to top winners but the main thing is to have fun and share the joy of cooking and grandma's recipe with the world.
Last year's winners were:
Main Dish: Sheryl Williams
Side Dish: Mike Brite
Soup: Joy Marlin
Dessert: Janis Johnson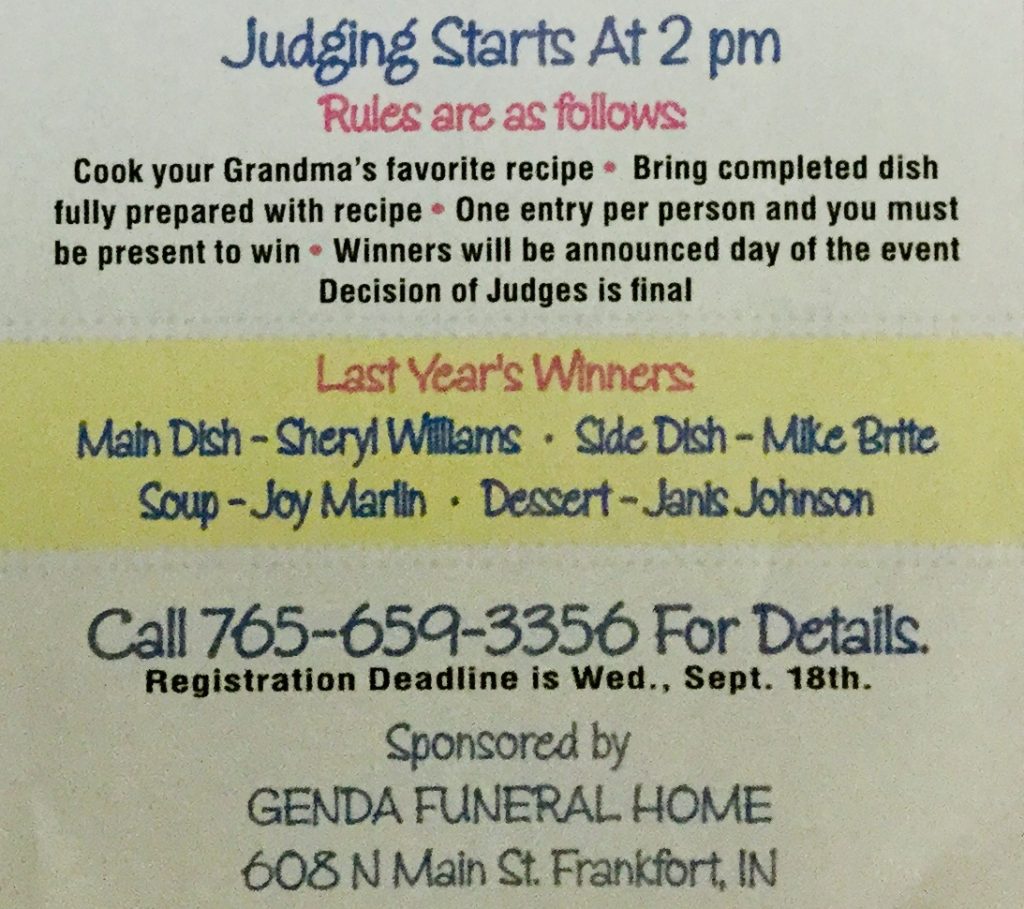 Video from last year's cook-off by Erick Dircks: