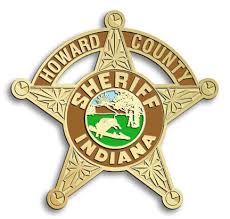 On October 27, Investigators of the Kokomo Police Department initiated an investigation regarding Possession of Child Pornography and Child Exploitation.  The investigation continued and a search warrant was obtained for a residence in Greentown, In.  On November 16, a search warrant was executed in the 500 block of North Meridian Street in Greentown as part of the investigation.
Following the execution of this search warrant, 23-year-old Austin Hewitt of Greentown, was arrested for (10) counts of Child Exploitation, Level 4 Felony, and (10) counts of Possession of Child Pornography, Level 5 Felony.
The Kokomo Police Department is affiliated with the Internet Crimes Against Children Task Force (ICAC) which is comprised of numerous agencies across the state and nation. Assisting with the investigation was the Indiana State Police, Howard County Sheriff's Department and Greentown Police Department.
Anyone with additional information is asked to contact Detective Andrew Grammer at (765) 456-7411 or (765) 456-7017.   You can always report tips  anonymously by downloading the "Kokomo PD" mobile app from the iOS or Google Play stores.  You can also text a tip to us by texting TIPKPD, then a space, and then your tip, and send it to 847411.