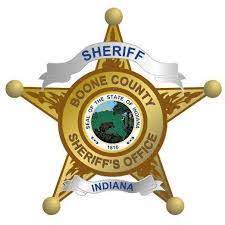 At approximately 6:26 p.m. Wednesday, Boone County Communications received a 911 call advising that there had been a head-on collision between a moped and a semi tractor trailer, in the area of State Road 32 and County Road 50 North, Lebanon, IN. As a result of the accident, the driver of the
moped was pronounced deceased on-scene.
Currently, this incident is under investigation by the Boone County Fatal Alcohol Crash Team. We are currently in the process of trying to make contact with family of the departed. Please be respectful to that fact and bear with us as we continue to look into this matter. Appropriate updates will be provided when new information becomes available.