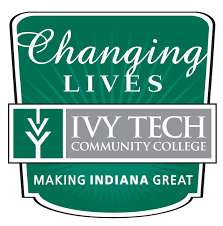 Ivy Tech Community College and The PepsiCo Foundation announced the launch of the Uplift Scholarship program to support Black and Hispanic students pursuing two-year degrees and professional certificate programs. In addition to financial assistance, the program will provide students with dedicated success coaches, access to emergency grants, and financial literacy courses.
The partnership, which was announced at Ivy Tech's Spirit of Diversity Awards dinner this evening, will support 52 Black, Latino and Hispanic students studying Information Technology and Advanced Manufacturing, enabling them to pursue high-demand careers.
"Ivy Tech is proud to partner with PepsiCo for the Uplift Scholarship program," said Sue Ellspermann, President of Ivy Tech. "We appreciate PepsiCo's commitment to helping minority students with financial need opportunities to complete credentials in high-wage, high-demand fields and address Indiana's workforce demand."
The Uplift Scholarship program is part of The PepsiCo Foundation's $40 million commitment to address historical barriers that make it challenging for minority students to enroll, persist, and graduate from college – barriers that have widened during the pandemic. The Foundation's Uplift Scholarship is currently offered at 20 community colleges across the country with the goal of providing 4,000 scholarships over five years.
"Higher education is the single most important tool we have for addressing economic and opportunity inequality. But just entering college is not enough," said C.D. Glin, Global Head of Philanthropy, PepsiCo & Vice President, The PepsiCo Foundation. "Through the Uplift scholarship, The PepsiCo Foundation and Ivy Tech are working to ensure Black and Hispanic students not only have a chance to get into college but have access to critical resources to secure their diplomas and embark on meaningful careers."
To be eligible for the Uplift Scholarship, students must be either Black, Latino, or Hispanic, new first-time Ivy Tech students, enrolled at least half-time (6 credits), possess a cumulative GPA of 2.5 or higher, have a current FAFSA on file, have financial need, be seeking a credential/degree in Information Technology or Advanced Manufacturing.
Ivy Tech received $400,000 in scholarship funds for the Uplift Scholarship program and has distributed over $100,000 so far to students at Ivy Tech's Indianapolis, South Bend/Elkhart, and Marion campuses.
Ivy Tech is committed to reducing the racial equity gaps in enrollment, persistence, and completion. This aligns with PepsiCo Foundation's Racial Equality Journey by closing wealth gaps by providing access to higher education for Black and Hispanic students, enabling them to acquire jobs in high-growth and high-wage fields.
About Ivy Tech Community College
Ivy Tech Community College is Indiana's largest public postsecondary institution and the nation's largest singly accredited statewide community college system, accredited by the Higher Learning Commission. Ivy Tech has campuses throughout Indiana and also serves thousands of students annually online. It serves as the state's engine of workforce development, offering associate degree and short-term certificate programs, and trainings that align to the needs of the community. The College also offers courses and associate degree programs that seamlessly transfer to other colleges and universities in Indiana, as well as out of state, for a more affordable route to a Bachelor's degree.
About PepsiCo
PepsiCo products are enjoyed by consumers more than one billion times a day in more than 200 countries and territories around the world. PepsiCo generated more than $79 billion in net revenue in 2021, driven by a complementary beverage and convenient foods portfolio that includes Lay's, Doritos, Cheetos, Gatorade, Pepsi-Cola, Mountain Dew, Quaker, and SodaStream. PepsiCo's product portfolio includes a wide range of enjoyable foods and beverages, including many iconic brands that generate more than $1 billion each in estimated annual retail sales.
Guiding PepsiCo is our vision to Be the Global Leader in Beverages and Convenient Foods by Winning with PepsiCo Positive (pep+). pep+ is our strategic end-to-end transformation that puts sustainability at the center of how we will create value and growth by operating within planetary boundaries and inspiring positive change for planet and people. For more information, visit www.pepsico.com.
About The PepsiCo Foundation
 Established in 1962, The PepsiCo Foundation, the philanthropic arm of PepsiCo, invests in the essential elements of a sustainable food system with a mission to support thriving communities. Working with non-profits and experts around the globe, we're focused on helping communities obtain access to food security, safe water and economic opportunity. We strive for tangible impact in the places where we live and work—collaborating with industry peers, local and international organizations, and our employees to affect large-scale change on the issues that matter to us and are of global importance. Learn more at www.pepsico.com/sustainability/philanthropy.