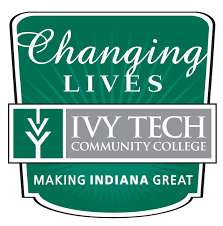 There is a shortage of healthcare professionals in the United States today, and the demand for trained workers is expected to grow. According to the U.S. Bureau of Labor Statistics, the healthcare sector is projected to add an estimated 2.6 million new jobs between 2020 and 2030.
Ivy Tech Community College Lafayette is helping area healthcare employers connect with prospective employees during the Spring Health Occupations Career Fair. The Career Fair will be held Wednesday, April 27, from 10 a.m. to 2 p.m. in Ivy Hall on the Ivy Tech Lafayette campus at 3101 S. Creasy Lane. The Career Fair is free and open to the public. The fair features resources for participants to help them take their next career steps with confidence.
In addition to 28 healthcare employers from the Lafayette area, community health partners including the YWCA, Mental Health America, Dress for Success, and Riggs Community Health will be in attendance to share their resources with participants. Guest speakers include Angie Catron with Dress for Success and Brandi Christiansen with Mental Health America. Participants will also have the opportunity have a professional photo taken for their LinkedIn profile, get professional advice on interview attire, and receive a free health screening. Career Coaches from Ivy Tech's Department of Career Coaching and Employer Connections (CCEC) will be available to help with resume and interview needs.
The Career Fair is sponsored by IU Health, Riggs Community Health, Angels Senior Home Solutions, and Ivy Tech's School of Nursing, School of Health Sciences, and Department of Career Coaching and Employer Connections.