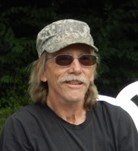 James Lee "Jimmy" Winget, 68, of Frankfort, passed away Thursday, January 23, 2020 at Kindred Hospital Indianapolis North.  He was born on July 31, 1951 in Frankfort to James Charles and Viola Ruth (Gant) Winget.  He married Kathy Birden on August 11, 1979; she survives.
A lifelong resident of Clinton County, Jimmy graduated from Frankfort Senior High School in 1970 and from U.E.I. as a certified electrician in 1972.  He worked at Alcoa as a truck mechanic for 40 years before retiring in 2012.  At Alcoa, he was a member of the United Steel Workers Union, 50/50 club, and the 25- year club.  Jimmy was a "Mr. Fix It" who loved traveling, shooting, golfing, and enjoyed being a good ole agitator.  He was a good son who took his Dad on many trips.
In addition to his wife, Jimmy is survived by his father, "Red"; sons, Thomas Wayne Winget of Indianapolis and Adam Daniel Winget of Frankfort; brother, John Winget of Frankfort; sisters, Sandy (Paul) Reddix of Mulberry, Linda Bell of Dayton, and Mary Richards of Frankfort; grandchild, Annaleigh Nakida Childress Winget; and his dog, Peanut.
Jimmy has joined his mother; sister, Carolyn Parsons; and his "child plus", Brooke Hatchett in heaven.
Visitation will be held from 5-8 pm on Monday, January 27, 2020 at Genda Funeral Home in Frankfort.  Funeral service will be held at 2 pm on Tuesday, January 28 at the funeral home.  Burial will follow at Green Lawn Cemetery.
Online condolences may be made at www.gendafuneralhome.com.