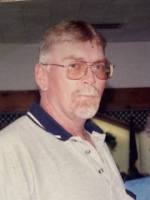 Jeffery L. Shrum, 63, of Frankfort, passed away on June 21, 2021, at his home in Frankfort. He was born to (Lisha) Hilton Shrum and Justine E. Donoho Shrum Judd on December 27, 1957, in Frankfort.
Jeff graduated from Frankfort High School in 1977.  He had worked for Jarmen Construction, Riley Construction, Unarco, and also farmed for Off Brothers in Tipton.  Jeff was a former member of the Sons of the American Legion and the Eagles and had served in the National Guard for several years.
Jeff is survived by a sister, Kathy (Robert) Lane of Foley, Alabama and several nieces and nephews.
He is preceded in death by his parents and his stepfather, Corbett I. Judd.
Visitation will be held from 2 p.m. until the start of the funeral service at 3:00 p.m. on Monday, June 28, 2021, at Genda Funeral Home in Frankfort with Pastor Robert Humphrey officiating.  Burial will be in the Bunnell Cemetery in Frankfort.
Online condolences may be directed to www.gendafuneralhome.com.