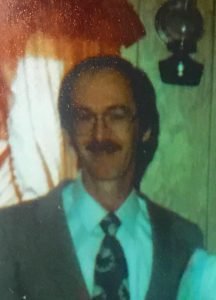 Jerry Clifford Davis, 73, of Cutler, passed away, Wednesday, December 11, 2019 at his home.  He was born February 6, 1946 in Big Stone, VA to James Clifford and Evelyn Audrey (Peterson) Davis.  Jerry worked at Brim Concrete for over 20 years until his retirement in 2010.  He enjoyed fishing, working in his garden, spending time with his family, especially his granddaughter, which he loved to spoil.
Jerry is survived by his wife of 49 years, Linda (Creasy) Davis; son, Clint Pernell (Jessica) Davis of Flora; brothers, Jim Davis of Cutler, Keith Davis of Cutler, Greg Davis of Flora; and a granddaughter, Caitlyn N. Davis of Flora.
He was preceded in death by his parents and a brother, Bill Davis.
Visitation will be held from 4-8pm, Friday, December 13, 2019 at Genda Funeral Home Reinke Chapel.
Online condolences may be made at www.gendafuneralhome.com.