Jimmie L. "Jim" Hodgen, 93, formally of Clarks Hill, passed away April 7, 2021 at Creasy Springs Nursing Home, Lafayette, Ind.  Born July 25, 1927 in Clinton County to the late Bruce & Leila (Scott) Hodgen.  His first marriage was to Laura Bybee, who passed away in 1973.  His second marriage was to Evelyn Mahoy, who passed in 2005. Jimmie was a graduate of Clarks Hill High School.  He farmed for over 50 years and worked for the Iron Workers Local 22 for over 70 years.
He is survived by 2 Sons:  J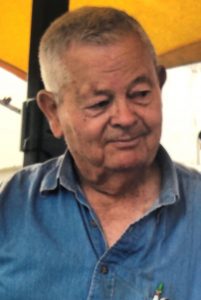 immie Lynn Hodgen and Frank Hodgen both of Clinton County, 2 Daughters:  Rebecca Hodgen of Lafayette and Wanda (Tony) Peterson of Lafayette, 8 Grandchildren and numerous great and great great grandchildren. He was preceded in death by a son, Rodney Hodgen, 2 grandsons, Jamie Hodgen, Francis Hodgen, brother, Robert Hodgen and sister, Janet Jo Hodgen.
Funeral Services:
 Private family entombment will be in Green Lawn Mausoleum.  Memorial donations may be made to Iron Workers Local 22, 701 Erie St., Lafayette, IN  47904.  Goodwin Funeral Home, 200 S. Main St., Frankfort is assisting the family with arrangements.  Please visit goodwinfuneralhome.com where you may share a personal message with the family.