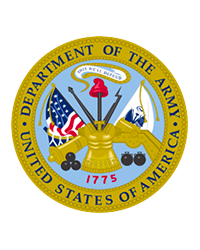 John Kemmerer, Jr., 88, of Rossville, passed away on Sunday, December 27, 2020 at IU Health Arnett Hospital in Lafayette.  He was born in Clinton County on July 28, 1932 to John and Ruth (Mitchell) Kemmerer.  He married Mary Hufford on October 23, 1955; she preceded him in death on April 17, 2015.
John was in the United States Army and served in the Korean War.  He worked at Time Container and Harmeson Manufacturing Company in Frankfort.
He is survived by his children, Debra Kemmerer and Cheryl Kemmerer both of Mulberry, Brenda (husband Paul) Rogers of Frankfort, John Kemmerer of Lafayette, and Jerry (wife Rene') of rural Frankfort, his brothers and sisters, several grandchildren, and several great grandchildren.
In addition to his wife, he is preceded in death by his parents.
There are no services planned at this time.  Genda Funeral Home Rossville Chapel is entrusted with the arrangements.
Online condolences may be directed to www.gendafuneralhome.com.