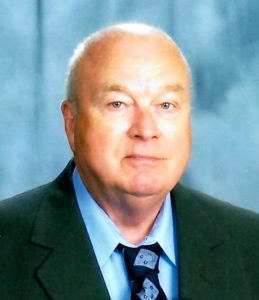 John Thomas Lowery, 77, of Mulberry, passed away on Wednesday, November 28, 2018, at Kindred Hospital Indianapolis North.  He was born April 27, 1941, in Crawfordsville, to Frank and Edith Viola (Myers) Lowery.  On April 30, 1982, he married Phan Nguyen; she survives.
John graduated from Alamo High School near Crawfordsville.  He served in the United States Air Force from 1963 to 1969 during the Vietnam War.  John worked as a chemical technician at Eli Lilly before retiring.  He enjoyed old county and gospel music, travelling, car shows, and antique cars and had rebuilt his dream car, a 1956 Crown Victoria.
In addition to his wife, John is survived by his son, Daniel (Vicki) Perry, of Indianapolis; daughter, Hong (Hung) Lee, of Chicago; brothers, Richard Lowery, of Anderson, and Walter (Margaret) Lowery, of Lebanon; sisters, Martha (Bob) Keys, of Avon, and Margaret (Tony) Kochert, of Crawfordsville; grandchildren, Ethan and Ayla; and several nieces and nephews including Kevin, Rose, and Roy Lowery.
John is preceded in death by his parents, two brothers, Raymond and Bill; and sister, Betty.
Visitation for John will be held on Monday, December 3, 2018, at Genda Funeral Home Mulberry Chapel from 12:00 p.m. to the start of the funeral service at 2:00 p.m.  Pastor Chuck Williams will officiate.  Burial will follow Fair Haven Cemetery.  In lieu of flowers, memorials in John's name may be made to the American Diabetes Association.  Online condolences may be directed to www.gendafuneralhome.com.