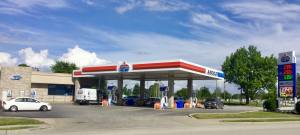 Join WILO and SHINE 99 radio personalities Kevin Keith and Cindy Loveless for a live dual remote broadcast from 11-1 today at the Good to Go location near the Clinton County Fairgrounds.
Both Kevin and Cindy will be talking to Good to Go about their revamped location coming soon out by I-65 as well as Good to Go's new fried chicken. Good to Go will also be presenting a $15,000 check to the community for the firefighter training station.
Come on out to the Fairgrounds between 11 and 1 for their live remote broadcasts on WILO and SHINE 99.