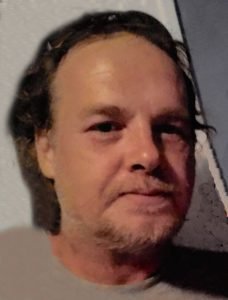 Joseph D. Moore, 52, of Kirklin, passed away on Saturday, February 13, 2021 at IU Health Arnett Hospital in Lafayette. He was born in Frankfort on February 11, 1969 to Jessie Dalton and Diana (Evans) Moore.
Joe attended Clinton Central High School and was self-employed.  He was a jack of all trades and an avid mushroom hunter.  He enjoyed cooking and cars.  He would do anything for his family and friends.
Joe is survived by his mother, Diana; daughter, Sasha McDaniel of Frankfort; brothers, Jim Moore and Jason (Melissa) Moore, both of Kirklin; and three grandchildren, Braiden, Aniston, and Rowan.
He is preceded in death by his father, Jessie Dalton Moore.
Visitation will be held from noon until the start of the funeral service at 2:00 p.m. on Wednesday, February 24, 2021 at Genda Funeral Home in Frankfort with Pastor Karl Kercheval officiating.  A live stream of the funeral service will be available at www.gendafuneralhome.com for those who would like to join virtually.  Burial will follow at Oak Hill Cemetery in Kirklin.
Memorial contributions in Joe's honor may be made to Clinton County Humane Society, PO Box 455, Frankfort, IN  46041.
Online condolences may be directed to www.gendafuneralhome.com.