Julia E. Morris, 96, of Monticello, died November 3, 2019 at I.U. Health University Hospital, Indianapolis.  She was born July 20, 1923 in Crawfordsville County, Florida to Wiley Robert & Ila Lee (Sellers) Bragg. Julia attended Funston, Georgia Schools and had lived in Monticello since 2005.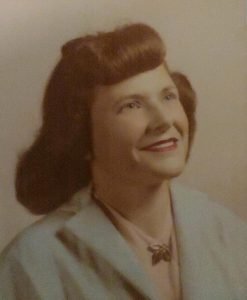 She is survived by:  a daughter:  LaVerne G. Pugsley of Monticello, 2 sons:  Leland (Mary) Morris of Fairbanks, Alaska and Lucky Cash-Morris of Nubieber, California, 8 Grandchildren, 17 Great Grandchildren and 10 Great Great Grandchildren.  She was preceded in death by a daughter, Lavonia Chapman, 1 sister and 3 brothers.
Funeral Celebration:
 Graveside services will be 1:30 p.m. Thursday, November 7, 2019 at Green Lawn Cemetery.  Goodwin Funeral Home, 200 S. Main St., Frankfort is assisting the family with arrangements.  Please visit goodwinfuneralhome.com, where you may share a personal message with the family.