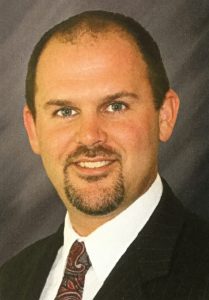 Frankfort High School student Kenya Garcia, who is an aspiring teacher, is among this year's recipients of the state's Next Generation Hoosier Educators Scholarship, according to State Rep. Heath VanNatter (R-Kokomo).
The scholarship program, established in 2016 through legislation supported by VanNatter, awards $7,500 per year to 200 high-achieving students. Recipients must commit to teaching in Indiana for a minimum of five years after graduating college. Current high school seniors or college students are eligible to apply.
"Investing in our teachers is crucial to ensuring the best education for our students," VanNatter said. "I want to congratulate Kenya and wish her success in her studies."
More than 600 students applied, and Garcia is among this year's 200 scholarship recipients.
Those qualifying for the renewable scholarship totaling up to $30,000 must graduate in the highest 20 percent of their high school class, earn a score in the top 20th percentile on the SAT or ACT or have a cumulative grade point average of at least a 3.5 on a 4.0 scale.