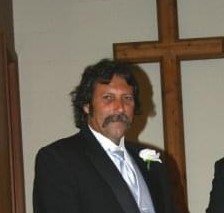 Larry Eugene Cohee, 58, of Clinton County, passed away on November 28, 2021, at IU Health Arnett in Lafayette. He was born in Lafayette, Indiana on November 11, 1963, to Larry Lee and Patricia Lousie (Roth) Cohee. He married Della Brown on January 12, 1985; she survives.
Larry graduated from Jefferson High School with the class of 1982. He was a certified mechanic for heavy equipment, retiring after 11 years from Sun Belt. Prior to that, he worked for Tri-Esco for 11 years. Larry enjoyed fishing, hunting, and watching nascar. Above all, he loved being a grandpa.
Surviving alongside his wife is his mother, Patricia; son, Bo (Amanda) Cohee of Frankfort; daughter, Julanda (Brandon) Hicks of Lebanon; sister, Teri Dooley of Florida; seven grandchildren, Jazmin, Riley, Grayson, Dwayne, Condrad, Mack, and Isabella; niece, Brandy; and as well as several other nieces and nephews.
He is preceded in death by his father, Larry Lee Cohee.
Visitation will be Sunday, December 5, 2021, beginning at 1:00 pm until the start of the funeral service at 3:00 pm, at Genda Funeral Home in Rossville with Melvin Mohler officiating.
Memorial contributions in Larry's honor may be made to American Lung Association.
Online condolences may be directed to www.gendafuneralhome.com.