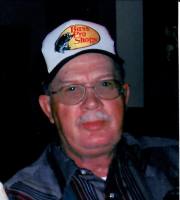 Larry Lee Cohee, 82, of Rossville, passed away on Friday, June 25, 2021, at Franciscan Health ER in Lafayette.  He was born in Clinton County on April 18, 1939, to Harold and Esther (McQuery) Cohee.  He married Patricia Louise Roth; she survives.
Larry was a 1957 graduate of Rossville High School and went on to graduate from the Police Academy.  He worked in the Clinton County Sherriff's office and as Assistant Town Marshall in Rossville.  He then worked for more than 20 years as a police detective for the West Lafayette Police Department and was a member of the FOP 135.  He was an avid fisherman and enjoyed tending to his lawn.
Surviving with his wife, Patricia, are his son, Larry E. Cohee (wife, Della) of rural Frankfort; daughter, Terri Dooley of Florida; brother-in-law, Gene Remaly; sisters-in-law, Sandy Cohee and Judy Cohee; grandchildren, Bo Cohee (wife, Amanda), Brandi Gonzales (husband, Caeser), and Julanda Hicks (husband, Brandon); and nine great-grandchildren.
He is preceded in death by his parents; brothers, Ronnie Cohee and Tim Cohee; and sister, Judy Remaly.
Visitation will be from 10 a.m. until the start of the funeral service at 1 p.m. on Saturday, July 3, 2021 at Genda Funeral Home, Rossville Chapel with Melvin Mohler officiating.  Burial will follow in Rossville Cemetery.
Memorial contributions in Larry's honor may be made to American Diabetes, 8640 Allisonville Rd., Suite 140, Indianapolis, IN  46250.
Online condolences may be directed to www.gendafuneralhome.com.