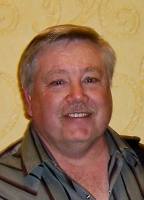 Larry R. McQuern, 62, formerly of the Hopewell Community, passed away on Wednesday, September 8, 2021, in Poteau, Oklahoma.  He was born in Indianapolis, Indiana, on January 5, 1959.  His parents were Hubert C. and Mary L. (Nolan) McQuern.  He married Jeanie Lee; she preceded him in death. He later married Sally Catron McGill; they later divorced but remained close friends throughout life.
Larry graduated from Clinton Central High School in 1977. He graduated with an associate degree in Criminal Justice from the University of Indianapolis.  He worked at Donaldson in Frankfort for several years and Co-Alliance in Michigantown. Larry enjoyed helping the local farmers during spring and fall but he decided himself to care for his mother. He enjoyed family history and writing western books. Larry loved his Lord and Savior and was an active member of Hopewell Church. He also enjoyed visiting with high school friends who kept in touch with him for many years. Larry loved his horses, dogs, Minnesota fishing trips, and family gatherings, but especially loved his mother's rolls.
Larry is survived by his aunt, Helen Nolan of Frankfort, as well as numerous cousins on the McQuern and Nolan family sides. He is also survived by many close friends of Indiana and Oklahoma.
A memorial service will be held at 2:00 p.m. on Sunday, October 10, 2021, at Hopewell United Methodist Church, 3460 E County Road 500 N, Frankfort, IN 46041, with Mark Miller officiating. Inurnment will follow in the Hopewell Cemetery. A celebration of life will follow from 4:00 p.m. to 6:30 p.m. at Arborwood by Shoup's, 100 Golf Preserve Lane, Frankfort, IN 46041.
Memorial contributions may be made in Larry's honor to the Hopewell Cemetery Association or Michigantown Library, 2489 S. State Road 29, Michigantown, IN 46057.
Genda Funeral Home of Frankfort is entrusted with the arrangements.
Online condolences may be directed to www.gendafuneralhome.com.