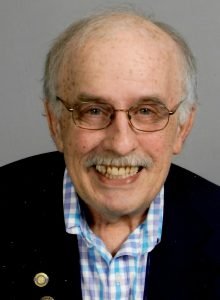 Larry Suhre, 73, of Michigantown, passed away on Sunday, February 14, 2021, at his home.  He was born May 10, 1947, in Frankfort, to Edward and Martha (Altic) Suhre.  On August 11, 1979, he married Peggy Howenstine, and she survives.
Larry graduated from Clinton Central in 1965 and earned his associate degree in accounting from Indiana Business College in 1967.  He served in the United States Navy ('68-'72) and worked as a tool and dye maker at Delco Electronics/General Motors for 30 years before retiring in 1999.  He was a member of the International Brotherhood of Magicians and the Forest United Methodist Church.
In addition to his wife, Peggy Suhre, he is survived by his sons, Alex Suhre, of Virginia, and Andrew (Dana) Suhre, of Forest.
He was preceded in death by his parents.
Funeral services will be held at 12 p.m. on Saturday, February 27, 2021, at Stout & Son Funeral Home, 200 E. Main St., Russiaville, with Pastor Joellen Ogle officiating.  Burial will follow in Middlefork Cemetery with military honors provided by the United States Navy and the Kokomo VFW Military Rites Team.  Friends are invited to visit with the family from 10 a.m. to 12 p.m. on Saturday at the funeral home.  Contributions may be made in Larry's memory to the Clinton County Humane Society.  Messages of condolence may be left online at www.stoutandson.com.