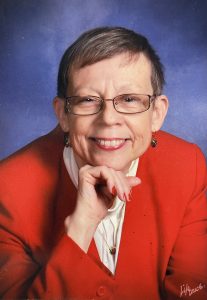 Linda Kay Bowlin, 75, passed away unexpectedly at her home on January 22, 2023.
Linda was born August 30, 1947, in Linton, Indiana, to Galen & Clara (Corbin) Shilkett.  After graduating from North Knox High School in 1965, Linda received her Bachelor's degree in 1969 and then went on to complete her Masters degree in 1971, both from Indiana State University. She was a teacher and librarian for the Rossville School Corporation.  She married Stephen E. Bowlin on Mary 31, 1985, and he preceded her in death on February 24, 2014.
Linda moved to Wesley Manor Village where she was very active in various gatherings.  She served as Treasurer of the Gift Shop and also worked in the Share & Care Shoppe.  She was a member of Grace Lutheran Church in Lafayette and read her Bible daily.  Linda was known for her fun-loving and spunky personality.
Surviving Linda are her sister, Jody Cain of Murfeesboro, Tennessee; stepchildren, John (Shelley) Bowlin and Hillary (Scott) Basden; 5 grandchildren; and 1 great-grandchild.
She was preceded in death by her parents and her husband.
Visitation will be Monday, January 30, 2023, from 4:00 to 7:00 p.m. at Day & Genda Funeral Home in Frankfort.  Funeral Service will be Tuesday, January 31, 2023, at 11:00 a.m. at the funeral home, with Pastor Don Eggold officiating.  Burial will follow in Bunnell Cemetery.  Messages of condolence are welcomed at www.gendafuneralhome.com.