Linda L. Robbins, 83, of Zionsville, Ind., passed away November 23, 2022 at her home.  She was born July 26, 1939 in Vevay, Ind. to the late Robert and Verna (Rayles) Detraz.  She married Gene E. Robbins on September 3, 1960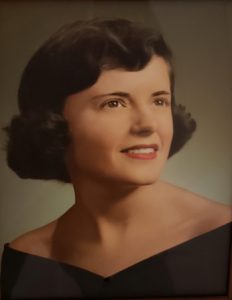 in Vevay, Ind. and he survives.
Linda was a high school graduate in Vevay, Ind. and received her B.S. degree in business from Ball State University.  She worked for the U.S. Department of Labor (Bureau of Labor Statistics) for over 20 years, retiring in 2000.  She was a member of the St. Matthew United Methodist Church.  Linda enjoyed piano, signing in choirs and other musical groups, reading, traveling and her family and friends.
Besides her husband, Linda was survived by her brother, Edsel J. (Bonnie) Detraz, of Vevay, her niece, Monica (Robert) Hensley, of Vevay, her nephew, Jeremy Detraz, of Arizona, and her great-niece, Jacqueline (fiancé Mitchell Walrod) Hensley, of Fishers.
Funeral Services:
A memorial service will be held at 3 p.m. December 6, 2022 at Goodwin Funeral Home, 200 S. Main St., Frankfort.  Pastor Phil Lake will officiate.  Visitation will begin at 1 until time of service at the funeral Home.  In lieu of flowers, contributions may be made in Linda's memory to Community Foundation of Switzerland County, 303 Ferry Street, Vevay, IN  47043. Please visit goowinfuneralhome.com, where you may leave a message for the family.