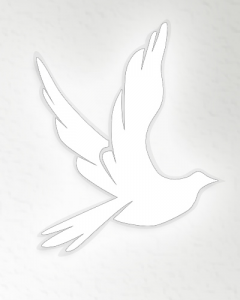 Margaret Ann Mohler, 87, of Rossville, passed away on Monday, January 3, 2022, at Milner Community Health Care in Rossville.  She was born in Decatur, Illinois on February 15, 1934, to Joseph Marvin and Dorothy Alice Beeghley Cripe. She married Harold Lee Mohler on October 4, 1953, in Rossville; he survives.
Margaret graduated from Rossville High School. She was a homemaker her entire life and a lifelong member of the Middle Fork Old German Baptist Brethren Church.
In addition to her husband, Harold, she is survived by her daughters, Janice (Ohmer) Etter of Delphi, Karen (Larry) Wray of Baldwin City, KS, Ronda (Galen) Bowman of Shelby, MI; daughter-in-law, Linda Mohler of Eaton, OH; sister, Evelyn Cripe of Rossville; 23 grandchildren, and 24 great grandchildren.
She is preceded in death by her parents and a son, Keith Mohler.
A visitation will be held Friday, January 7, 2022, from 2:00 p.m. to 5:00 p.m. and 6:00 p.m. to 8:00 p.m. at the Middle Fork Old German Baptist Brethren Church. The funeral service will be Saturday, January 8, 2022, at 10:00 a.m. at the church with Home Brethren officiating. Burial will follow in Middle Fork Old German Baptist Brethren Cemetery.
Genda Funeral Home ~ Rossville Chapel is entrusted with the arrangements. Online condolences may be directed to www.gendafuneralhome.com.