Frankfort businessman Mark Genda is a candidate for the office of Indiana State Representative in District 41. The district includes Frankfort, Lebanon and other parts of Clinton and Boone counties as well as portions of Tippecanoe and Montgomery counties.
Genda filed the required candidate forms in the Secretary of State's office at the Government Center in Indianapolis on Wednesday, January 26, 2022.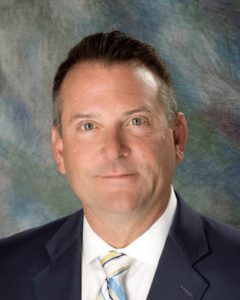 "I have been blessed to live the American Dream. I was born in Frankfort to hardworking, blue-collar parents who instilled in me their strong work ethic and Christian values. I have been a licensed funeral director for 38 years and have owned my funeral homes for 30 years. I have been involved in my county, church, and community during the more than 50 years I have lived in Clinton County.
"I was honored to be elected as a school board member for eight years. That was one of the ways I served the generation who will come after us. I look at running for state representative in the same way. I plan to use my God-given talents to listen, care, and put into action the priorities of people in this district. I have been with thousands of families in some of their worst moments and helped them face the future with hope.
My focus has been "Putting Families First" and that is just what I will do if I am elected as the next state representative for District 41."