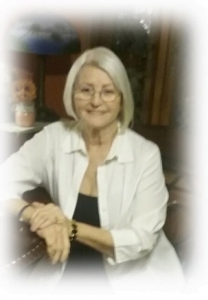 Mary Lena Pearl (Hopkins) Craven, 75, the widow of Alton Byron Craven passed away on Wednesday at the Largo Medical Center in Largo, Florida.  She was born on March 4, 1942, in the Fall Lick Community of Garrard County, Kentucky to Ewell and Emma (Maupin) Hopkins.  She had previously worked as a sales associate for Steinmart.
Survivors include: a daugh
ter, Tracy (Gary) Waters of Colfax, Indiana; two sons H
oyt Brewer and companion Ashley Morris of Indiana; and Byron Craven; two sisters, G
ladys Graham and Wanda Rollinson; three grandchildren, N
ichole Sawyer, Shelby Puetz and Dallas Morris; and a great g
randson: Clay Sawyer.
In addition to her parents, Mary was preceded in death by brothers: Ernest, Hershel, Eugene, Donald and Charles Hopkins; sisters: Beatrice Sparks, Goldie Miller and Alice King.
Funeral service will be at 1 p.m., Friday, December 22, 2017, at Mc
Knight Funeral Home Chapel. Officiating will Bro. T.J. Godby. Burial will in Lancaster Cemetery. V
isitation will be prior to the funeral on Friday beginning at 11 a.m. at McKnight Funeral Home.