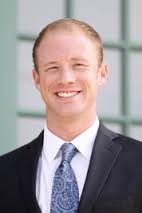 Anyone without shelter in these freezing temperatures tonight or anyone who comes across someone without shelter this evening should call 911 and report that individual(s)' situation/physical condition.
Clinton County Dispatch will send the appropriate local public safety authorities (police, fire, EMS) to help that person or those people and connect them with shelter at the First Nazarene Church. PLEASE follow this protocol and DO NOT transport anyone to the church. Rather, allow local authorities to handle these situations.
Working together with Center Township Trustee Kevin Evans, Fire Chief John Kirby and Police Chief Troy Bacon, we have coordinated this safety step to help ensure anyone needing shelter in these extreme, dangerous temperatures is protected with overnight accommodations this evening.
With our police officers now working 12-hour shifts, we have more officers and more eyes and ears on the street than ever before protecting our community at a given time. Our police officers already have helped several individuals with shelter.
Special thanks to the caring folks at the First Nazarene Church for making their location a shelter, to Trustee Kevin Evans and to our public safety officials, police officers, firefighters and EMTs for assisting those in need in our city tonight.
Starting tomorrow, we will have a more comprehensive strategy to place females and families in a shelter with single males in another shelter location with the ongoing freezing temperatures. Stay tuned for details coming tomorrow.
In the meantime, I appreciate everyone's strong sense of teamwork in looking out for those in our community who need our help tonight.
Everyone, please stay safe and warm,
Mayor Chris McBarnes