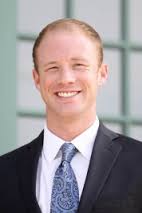 Frankfort Mayor Chris McBarnes, who will deliver the Veterans Day address at the annual Veterans Day Program Saturday morning at Veterans Park, has released a statement concerning the holiday we celebrate tomorrow.
"As we celebrate Veterans Day tomorrow, I ask you to join me in remembering the brave souls of our Armed Forces who are no longer with us. Their unwavering service, skill and sacrifices are the reason we enjoy our freedoms today. We also thank the courageous, patriotic, dedicated, beloved veterans still with us who sacrificed so much for our freedom and safety.
"Our cherished veterans here in Frankfort and Clinton County and the millions of veterans around the country deserve our endless gratitude. To all veterans on Veterans Day – and every day – thank you from the bottom of our hearts for all you have done to make our country the greatest nation on earth.".