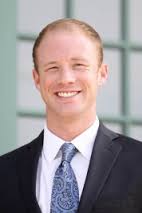 Frankfort Mayor Chris McBarnes has issued a letter on the passing of Marilyn Myers Stingley:
Friends,
We mourn the passing last Friday of a trailblazer in our community, Marilyn Lois Myers Stingley. A graduate of Frankfort High School, Marilyn worked many years for the Community Schools of Frankfort as a paraprofessional at Kyger and Woodside schools. She raised her family here and one of her daughters, Carol Bartley serves as Clinton County Treasurer. Carol is a shining example of leadership in our county.
Marilyn was the first female member of the Frankfort Utility Service Board, lending her time, talent and energy to the USB for eight years. She then went on to serve as the first female member of the Frankfort City Council, being elected to three terms. Marilyn's valuable service on the USB and City Council paved the way for other talented and dedicated women to follow in her footsteps, thereby adding to the strength and quality of these governing entities and our community overall.
We extend our thoughts and prayers to Marilyn's family during this painful and sad time. May God bless Marilyn, her family and all those who knew and loved her.
Mayor Chris McBarnes