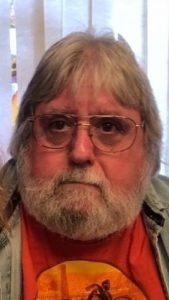 Michael Lee Morris, 70, of Frankfort, passed away on Monday, April 12, 2021 at his home.  He was born August 26, 1950, in Frankfort, to Ferris Morris and Beverly (Cue) Carter.  He married Debra Carter of Russiaville; they later divorced.
Michael graduated from Clinton Central High School in 1968 and was in the Army Reserves.  He worked as a lineman for Public Service Indiana (PSI).  He was a member of the Moose Lodge and enjoyed riding his Harley.
He is survived by his daughter, Mitzy Baker of St. Louis, MO; brothers, Pat Morris of Michigantown and Ed Morris of Colfax; sister, Lori Morris of Lafayette; grandchildren, Paige Layne, Linzy Cruzen, and Carter Cruzen of St. Louis, MO; great-grandchildren, Abigail and Lando Layne of St. Louis, MO, and many nieces and nephews.
He is preceded in death by his parents.
Graveside services will be held at 11:30 a.m. on Saturday, April 17, 2021 at Green Lawn Cemetery in Frankfort, IN.  Genda Funeral Home in Frankfort is entrusted with the arrangements.
Online condolences may be directed to www.gendafuneralhome.com.