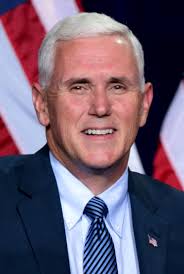 Former Vice President and Indiana Governor Mike Pence officially filed June 5 to run for the Republican nomination for U.S. president.
Pence, a resident of Carmel, represented Indiana in the U.S. House of Representatives from 2001 to 2013 and was the 50th governor of Indiana from 2013 to 2017. He was sworn in as vice president in January 2017.
Pence becomes the eighth announced Republican running for President. Others include former President Donald Trump. Florida Gov. Ron DeSantis, former U.N. Ambassador Nikki Haley, South Carolina Sen. Tim Scott, former Arkansas Gov. Asa Hutchinson, right-wing activist Vivek Ramaswamy and radio host Larry Elder. Former New Jersey Gov. Chris Christie is also expected to file.