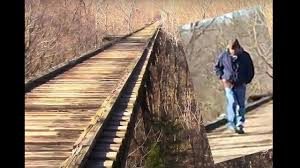 Metro News is reporting that a newly unearthed search warrant is providing more details about the murder of Delphi teens, Abby Williams and Libby German.
The search warrant is from March of 2017 about a month after the girls were found murdered. It asks a judge for permission to search Ronald Logan's land. The girls were found on Logan's property and investigators in the warrant said they believe he killed the two.
The warrant also states that Williams and German's bodies were "moved and staged', and that one of the girls was missing two pieces of clothing. Logan died back in 2020, and was never charged with the girls' deaths or named a suspect.