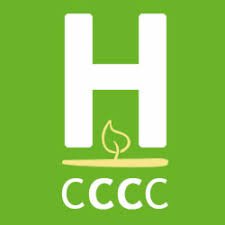 What's new in Clinton County?  A new Title X clinic has opened for business in Frankfort.   What's that you ask?  A Title X clinic is available to offer reproductive health care to women/men/adolescents in Clinton County and the surrounding area.  You don't have to live in Clinton County to be seen at the clinic.
The clinic offers a number of services including, education, counseling, treatments for the following services:
Pregnancy testing/counseling/prenatal vitamins/folic acid and iron if needed
Provide non-directive counseling and referrals upon request for all their pregnancy options, including prenatal care and delivery, infant care, foster care or adoption. We do not offer abortion services.
Birth control education/counseling/treatment that includes pills, patch, ring, implants, IUD

Most birth control can be started immediately and IUDs and Nexplanon (implants) can be placed at the initial appointment.

Testing and treatment for Sexually Transmitted Infection (STIs) and vaginal infections, including:

HIV
Syphilis
Gonorrhea
Chlamydia
Bacterial vaginal infections
Yeast infections
Herpes
Genital Warts

Annual exams for women with breast (mammograms) and cervical cancer (pap smear) screening.
Services provided at Title X programs are provided on a sliding scale based on income, people at or below federal poverty level receive services at no cost.  No one is refused services because of inability to pay.
We also offer family planning, STI services to adolescents.  A special emphasis is placed on preventing unwanted/unplanned pregnancies among sexually active adolescents.   All participants, including adolescents, receive confidential care, and are mandated by patient-physician confidentiality and although we encourage family participation in the decision of minors to seek family planning services, it is not mandated.
The Clinton County Family Planning and Reproductive Clinic is located at 1458 Oak Street, Suite B in Frankfort.  Our telephone number is 765-659-6063.  Please call for more information about our services or to schedule an appointment.  We are looking forward to helping you take care of all your reproductive needs.