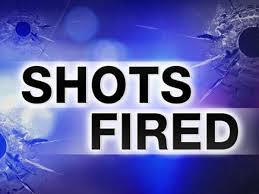 WLFI is reporting that a 17-year-old male was arrested Friday night following shots being fired at the Tippecanoe Mall in Lafayette. The report added the 17-year-old is being preliminarily charged with Criminal Recklessness and Intimidation.
Police also said this incident is not being investigated as an active shooter situation. They believe a confrontation between at least two people lead to the shots being fired outside of the mall in the parking lot. Police added they are no longer seeking any other involved individuals.
This investigation is still ongoing. Anyone with information is asked to contact the Lafayette Police Department at 876-807-1200 or through the anonymous WeTIP Hotline at 88-78-CRIME.
The incident happened around 6 p.m. Friday as police officers responded to a report of shots fired outside of the mall at the entrance between Macy's and Kohl's. No one was injured by the gunfire, but multiple spent shell casings were found.
Police added one uninvolved female was injured as she ran from the shooting and dislocated her knee.