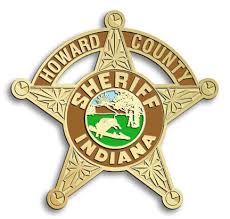 At approximately 3:17 p.m. on August 7, the Howard County Sheriff's Office 911 dispatch center received numerous reports of a multi-car vehicle crash on US 31 just north of US 35 (40.537899, – 86.122385). Howard County Sheriff's Deputies along with members of St. Vincent Hospital and Galveston Volunteer Fire Department were dispatched to the scene.
Initial investigation by Howard County Sheriff's deputies indicate that a 2001 Lexus operated by 21 -year-old Kyra Potts of Ft. Wayne was traveling northbound on US 31 just north of the US 35 exit. The Lexus left the roadway, crossed the median and entered into southbound traffic where it collided head on with a 2014 Chevrolet operated by 55-year-old Rebecca Hayden of Martinsville.
Preliminary investigation by Howard County Sheriff's reconstructionist indicate that the 2014 Chevrolet flipped twice after being struck head-on. At some point prior to coming to its final resting place, the unrestrained front seat passenger, 60-year-old James Hayden of Martinsville was ejected from the vehicle through the sun roof.
Despite life saving measures by off-duty police officers and bystanders, James was pronounced deceased on scene. An autopsy was later conducted under the direction of the Howard County Coroner with the cause of death being listed as blunt force trauma.
Also, inside the vehicle was an 11-year-old juvenile who was flown via helicopter to an area hospital for injuries sustained.
Potts was given an PBT on scene with a result of .024. Potts was transported to an area hospital via ambulance for treatment of injuries sustained. In accordance with Indiana Law, a blood draw was performed on Potts and the toxicology results are pending.
This accident remains under investigation and anyone with additional information should call Cpl. Myers at 765-614-3482.