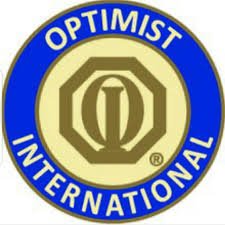 Youth are invited to gain experience in public speaking, or writing, while competing for college scholarships in these Optimist contests.  Any youth under the age of 19 as of October 1, 2019 may enter. There is no minimum age for either contest.
The topic of the Oratorical Contest is "Just iMagine a World without Boundaries".  The length of each speech must be 4 to 5 minutes.  The Frankfort Optimist Club contest date is March 8 for presentation of speeches.  Deadline for speech entries is March 5, 2020.  Club's first-place winner will be awarded $100, second-place winner receives $50, and third-place winner receives $25.  The first-place winner will have the opportunity to advance to Regional and District competitions. The District winner will be awarded a $2500 college scholarship.
The topic of the Essay Contest is "Is Optimism the Key to Achieving the Dreams you iMagine?".  The length of the essay must be 700 to 800 words.  Deadline for the Essay Contest is February 25.  Club's first-place winner will be awarded $50, second and third place winners receive $25 each.  Club winner will advance to the District contest to compete for a $2,500 college scholarship.
Applications and complete contest rules are available by calling 765-659-2919.