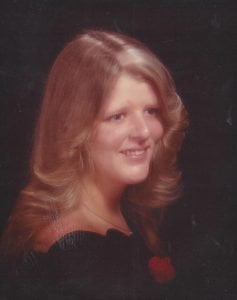 Pamela Dawn Seilhymer, 52, of Lebanon, passed away unexpectedly on Wednesday, November 29, 2017, at Witham Hospital.
She was born February 7, 1965, in Detroit, MI, to the late Gerald and Janice (Mainwaring) Herron.  On May 25, 1990, she married Scott Seilhymer; he survives.
In 1983, she graduated from Spruce Creek High School in Port Orange, Fla.  Pam worked in several businesses in and around Lafayette.  Her life revolved around her family, providing a place for friends and family alike to gather, and enjoyed cooking, crocheting, and watching football.
In addition to Scott, Pam is survived by her sons, Jeremy Herron (fiancé, April), of Mulberry, Kevin Seilhymer, of Frankfort, and Cody Seilhymer and Dylan Seilhymer, both of Lebanon; brothers, Rob (Pam) Herron, of Idaho, and Mark Herron, of Deltona, FL; sisters, Allison (Duane) Clark and Meredith (Bobby) Calvert, both of Deltona, FL; and two grandchildren, Ayden and Madeline.
A gathering of family and friends will be held at Genda Funeral Home in Frankfort, on Tuesday, December 5, 2017, from 4:00 p.m. to the start of the celebration of life service at 6:00 p.m.  Memorials in Pam's name may be made to help the family defray funeral costs.  Online condolences may be directed to www.gendafuneralhome.com.