Robert L. Robb, 82, of Frankfort, died October 30, 2020 at home.  He was born on January 8, 1938 in Cleveland, Ohio to Hugh Holloman and LaVern (Robb) Holloman.   He married Sonia E. Tanner and she survives.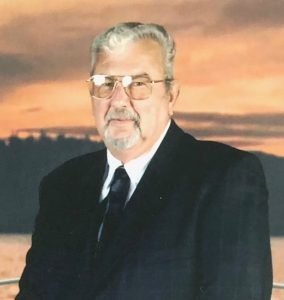 Bob was a veteran of the U.S. Army Airborne.
He was a carpenter and worked for Mathews Farm Buildings for 13 years and  FBI Buildings for 18 years before retiring in 2004.   Bob was a member of the Michigantown Christian Church.
He is survived by his brother: Jerry Holloman of Manassas, VA; 2 Sons: Rex (Norene) Robb of Frankfort and Bobby Robb of Frankfort; Daughter: Hunny Lynn (Joel) Pool of Frankfort; 5 Grandchildren; and 9 Great-Grandchildren.  He was preceded in death by his parents and daughter Candy Lavern Robb.
No Service is Planned.  Goodwin Funeral Home, 200 S. Main Street, Frankfort and Clinton County Crematory are honored to assist the Robb family.  Please visit goodwinfuneralhome.com, where you may share a personal message with the family.