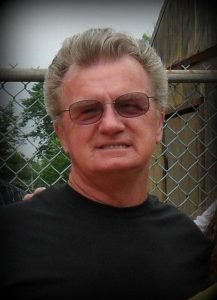 Robert Pippenger Sr., 77, Frankfort, passed away at his home surrounded by family on Thursday, January 6, 2022.  He was born on November 29, 1944, to Ernest Albert and Lettie Mabel (Simpson) Pippenger.  On June 9, 1973, he married Roberta "Bertie" Smith in Frankfort; she survives.
Robert was a graduate of Frankfort Senior High School.   He had worked for the Frankfort Street Department and was a member of Frankfort Bible Holiness Church.  He loved animals and enjoyed raising birds, collecting model cars, gardening, and loved serving with his church.
Along with his wife of 48 years, Robert is survived by his children, John (Renee) Hart of Lafayette, Jason (Brittney) Hart of Greenwood, Bobbie (Matt) Sullivan, Robert (Melanie) Pippenger II, Robbie (Wayne) Pippenger, Dalton Pippenger, and Raina Pippenger all of Frankfort; 13 grandchildren, and 12 great grandchildren.
He was preceded in death by his parents.
Visitation will be held on Friday, January 14, 2022, from 10:00 a.m. until the start of the memorial service at 11:00 a.m. at the Frankfort Bible Holiness Church, 1947 W. Barner St., Frankfort, IN 46041. Dr. David Fry and Pastor Mark Mowery will officiate.  Burial will follow at Whiteman Cemetery in Michigantown. Messages of condolence may be made at www.gendafuneralhome.com.