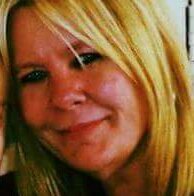 Robin J. Brock, 54, of Dayton, passed away on Sunday, January 14, 2018, at her home.  She was born March 7, 1963, in Lafayette, to William J. and Wanda Lee Whitlock Culley; her father passed away in April 4, 2015.
Robin grew up in the Mulberry area and attended Clinton Prairie High School.  She was a free spirited person who loved her children dearly and to laugh.  Robin had found her peace in life.
In addition to her mother, Robin is survived by her children, Ian Adams, Adrian Adams, Alden Adams, Vincent Brock, Oliver Valle, and Eli Valle; brother, Rick (Danys) Culley, of Mulberry; sisters, Brenda (Ed) Baker, of Dayton, and Sherry Bray, of Rossville; grandchildren, Adriann Adams, Julian Adams, Macy Adams, Ashlyn Adams, Serafina Brock, and Korahlynn & Viathan Brock; and several nieces and nephews.
Robin is also preceded in death by two sons, Nathaniel Adams and Malcolm C. Adams; brother, William Lee Culley; and brother-in-law, Robert Bray.
A celebration of life and gathering of family and friends will be held at Wildcat Conservation Club in Mulberry, on Sunday, January 28, 2018, beginning at 4:00 p.m.  Arrangements are entrusted to Genda Funeral Home Mulberry Chapel with online condolences being directed to www.gendafuneralhome.com.