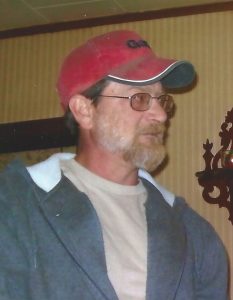 Ronald W. Irmeger, 60, a life-long Rossville resident, passed away on Thursday, January 4, 2018, at Franciscan Health Lafayette East Hospital.
He was born April 29, 1957, in Lafayette, to the late Virgil W. and Virgie M. Idle Irmeger. On September 15, 1978, Ron married Diana Snell; she survives.
In 1975, Ron graduated from Rossville High School. He worked at CFS in Rossville for over 30 years.  Ron loved golfing and deer hunting.
In addition to his wife, Ron is survived by his son, Justin (Sarah) Irmeger, of Rossville; granddaughters, Emma Irmeger and Kylee Irmeger; sisters, Linda (Bill) Graves, of Frankfort, and Jean Ann (Dave) Brower, of Rossville; brothers, Ed Irmeger and Randy Irmeger, both of Rossville; and several nieces and nephews.
Visitation will be held on Tuesday, January, 9, 2018 at Genda Funeral Home Rossville Chapel from 4-8 p.m. Funeral service will begin at 11 a.m. on Wednesday, January 10, 2018 with Pastor Guy Studebaker officiating. Memorials in Ron's name may be made to the American Heart Association.  Online condolences may be directed to www.gendafuneralhome.com.