Ruth C. Byrd, 81, of Frankfort died June 3, 2023 at her and her daughter's home.  She was born January 7, 1942 in Burnside, KY to George & Bessie (Burris) Barnes.  She married James F. Byrd on November 28, 1958 in Frankfort, Ind. and he preceded her in death on September 11, 2015.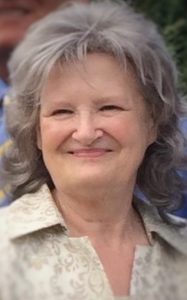 Ruth worked in housekeeping at the Mulberry Lutheran Home for 25 years.  She was a member of the Frankfort Bible Holiness Church and was very involved with her church.  Ruth enjoyed visiting the convalescent residents at nursing homes, reading her bible, was always spreading the Gospel and loved spending time with her grandchildren.  The Byrd family would like to thank Guardian Angel Hospice and Laci Howe for the special care given to their loved one.
She is survived by her daughter:  Tammy (Chris) Kinsler of Frankfort, sons:  James Robert "Bob" (Ann Snook) Byrd of Monticello, Billy Ray (Maribel) Byrd of Frankfort, Tony A. (Grace Ann) Byrd of Frankfort, sister:  Janet "Lois" Baber of Kirklin, brother:  John Riley Barnes of Frankfort, 11 grandchildren, many great-grandchildren and 2 great great-grandchildren. She is also survived by her dog, Lola, known as her little gray nurse.  In addition to her parents and husband, she was preceded in death by brothers, Paul Lewis Barnes, George Ray Barnes and Robert Lyle Barnes
Funeral Services:
 Visitation will be from 10 a.m.-12 Noon on Wednesday, June 7, 2023 at Goodwin Funeral Home, 200 S. Main St., Frankfort.  Funeral service will begin at 12 Noon at the funeral home.  Burial will follow in Bunnell Cemetery.  Memorial donations may be made to the Frankfort Bible Holiness Church, 1947 W. Barner St., Frankfort, IN  46041 or the Clinton County Humane Society, P.O. Box 455, Frankfort, IN  46041.  Please visit goodwinfuneralhome.com, where you may leave a condolence.