Sarabelle Alice "Sally" Ottinger, 95, of Monticello, and a former Frankfort resident, died at 2:30 p.m. August 10, 2023 at her home, surrounded by her family.  She was born January 23, 1928 in Clinton County, Ind. to Ralph & Eva (Avery) Pippenger.  She married William Edward Ottinger on February 14, 1946 in Lafayette, Ind. and he preceded her in death on February 29, 2012.
Sally was a 1946 graduate of Frankfort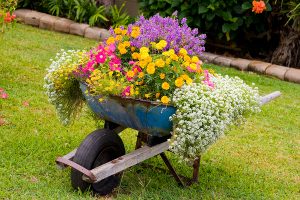 High School.  A homemaker, she also worked at Mallory Controls in Frankfort for 12 years.  She lived in Frankfort until 1998 before moving to Monticello.  Sally enjoyed sewing and her cats.
Sally is survived by her daughter:  Patricia Suzanne "Patt" Ottinger of Monticello, daughter-in-law:  Misha D. Bergen of Monticello, son:  Gary Lee Ottinger of Monticello, 8 grandchildren and several great grandchildren.  She was preceded in death by her husband and daughter, Mari Jean Ottinger in 2016
Funeral Services:
 Funeral services will be held at 2 p.m. Saturday, August 12, 2023 at Green Lawn Cemetery, Chapel of Peace, Frankfort.  Burial will follow in Green Lawn Memorial Park.  Goodwin Funeral Home, 200 S. Main St., Frankfort is assisting the family with arrangements.  Please visit goodwinfuneralhome.com, where you may leave a condolence.