Sonia Ella Robb, 80, of Frankfort, died August 5, 2022 at Witham Hospital, Lebanon, Ind.  She was born on May 1, 1942 in Charlottesville, Ind. to Wilbur & Elizabeth (George) Tanner.  Her marriage was to Robert LeRoy Robb and he preceded her in death on October 30, 2020.  Sonia provided in home daycare for 33 years in addition to being a homemaker.  She was a member of the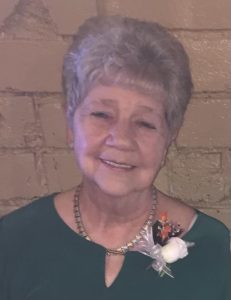 Christian Church and an avid reader.
Family Members:
Daughter:  Hunny Lynn Pool of Frankfort, IN
Son:  Bobby LeRoy (Companion Angie Miller) Robb of Frankfort
Daughter in Law: Norene Robb-Frankfort, IN
5 Grandchildren and 9 Great-Grandchildren
She was preceded in death by her parents, husband, daughter, Candy Lavern Robb and son, Rex Allen Robb.
A Celebration of Life for Sonia and Robert Robb will be held at 6:30 p.m. Thursday, August 18, 2022 at the Michigantown Christian Church, 108 W. Second St., Michigantown.  Goodwin Funeral Home, 200 S. Main St., Frankfort is assisting the family with arrangements.  Please visit goodwinfuneralhome.com, where you may leave a message for the family.