Staffing Resources is having a 4 hour Job Fair at the Rossville Community Library Wednesday September 26th from 10:00 AM to 2:00 PM.
Pay will be up to $16.09 per hour.  These are long term, direct hire positions with full time status and benefits after 90 days.
—General Assembly
—Warehouse/Forklift Operators
—Machine Operators
—Welders
—more
—-1st, 2nd, 3rd shift positions available.
For more information on Staffing Resources, CLICK HERE.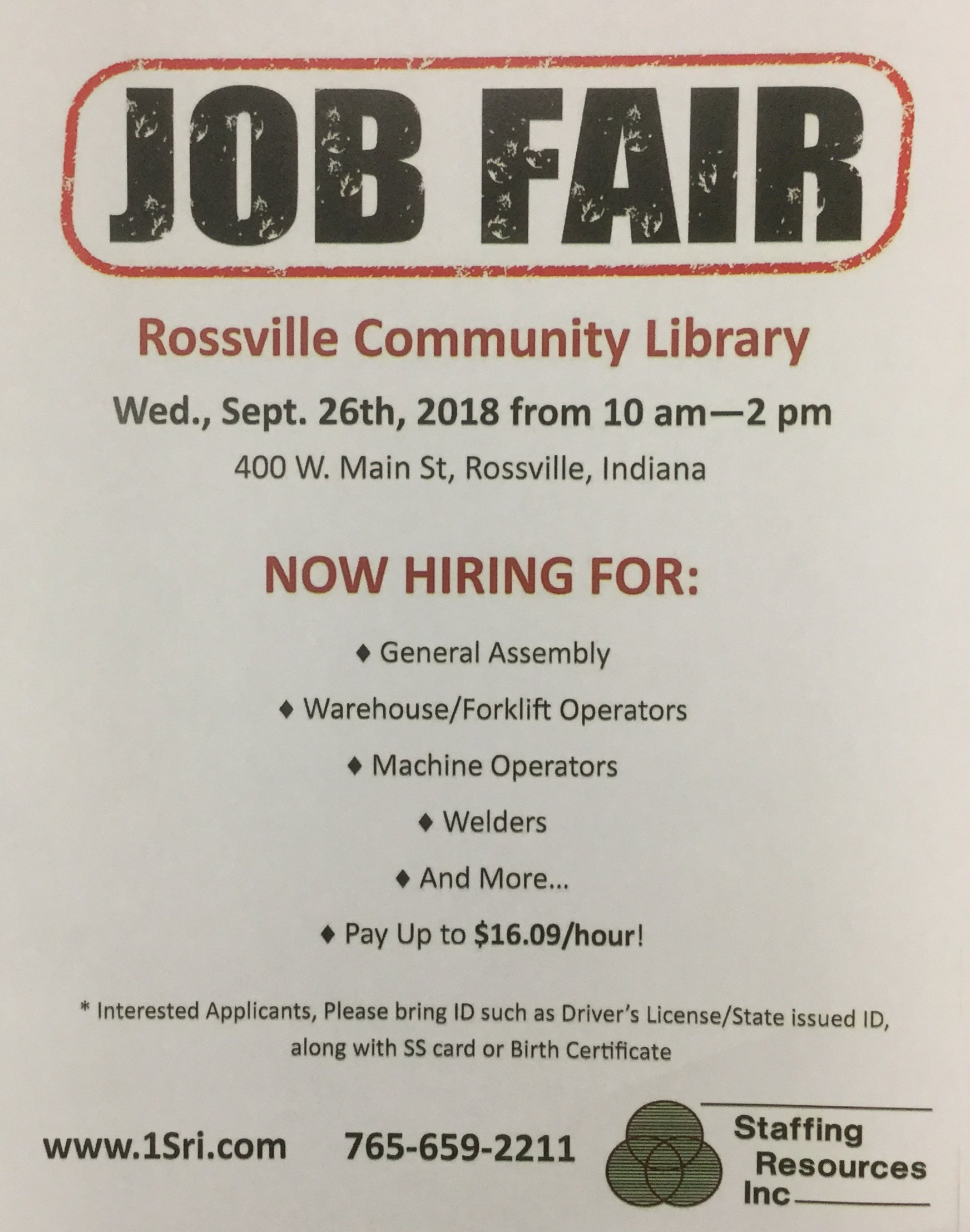 (edit)