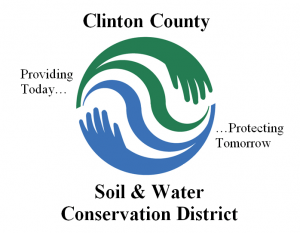 Clean, abundant water is a valuable resource. Whether as a source for drinking water, water for business and industry or for recreation, it is irreplaceable. Again this year, a number of Hoosiers will become trained to help monitor this precious resource.
The Clinton County Soil and Water Conservation District will host a free Hoosier Riverwatch workshop to be held Saturday, May 4, 8:30 a.m. to 4 p.m. at Camp George C. Cullom.  Reservations are required and attendance is limited  – so register soon.
In this introductory level workshop attendees will discover the meaning of water quality and how to measure it.  Many scientific concepts will be covered, but at a level that a non-scientist can certainly understand. After attending the training adult learners will be prepared to perform their own stream analysis as a Hoosier Riverwatch volunteer and may submit data to the Hoosier Riverwatch online database.
For reservations please contact Leah Harden, Clinton County Soil and Water Conservation District at 765-659-1223 extension 3 or email leah.harden@in.nacdnet.net