It's called the "Dawg Jog".
In 2014 the Suncrest PTO decided instead of selling cookie dough or garbage bags, kids could take pledges and walk around the 1/4 mile walking path at Suncrest Elementary School.
Mindy Suite, Suncrest PTO president, said the goal for walking pledges this year is $6,000.  If each student is able to obtain $10.00 in pledges for walking on September 28, the PTO would meet the $6,000 goal used for the technology program, treats for students doing a good job, teacher appreciation items and other useful items and projects.
If you know a Suncrest student, ask about their exercise program September 28th  :>)  In addition to the good exercise you see happening when kids are on the move, you see smiles and fun on the run, too.
Erick Dircks put this video together 3 years ago for the 2nd Annual Dawg Jog. Russ Kaspar composed and played music for video.  Enjoy.
Walking Trail Fun Facts:
1 Lap = 1/4 mile
Time for each student to walk (or run): 35 minutes
There will be 6 35 minute walking sessions throughout the day.
Pledges can be for set amount or per lap
Some students will complete as many as 10 to 15 laps in the 35 minutes but the length and speed varies from student to student.
Adults with pre-approved check can walk with the students.
A 200 pound man walking 3 mph for 35 minutes will burn about 150 calories
A 150 pound woman walking 3 mph for 35 minutes will burn a little over 100 calories
A grade schooler will burn dozens of calories with a 35 minute walk and may rival the adult numbers with a run depending on his or her size.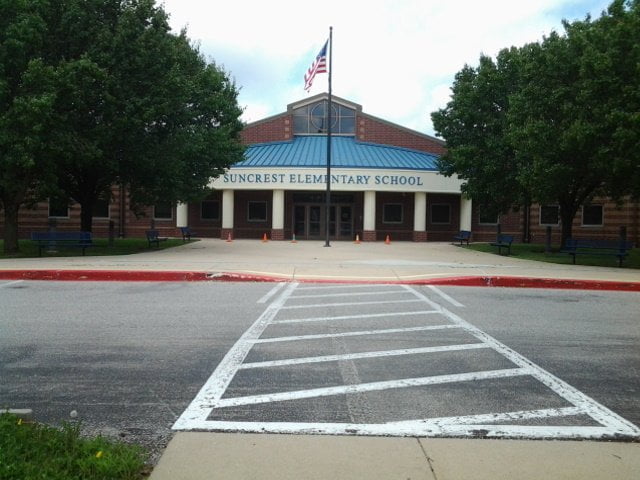 (edit)