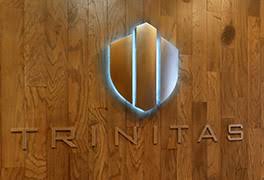 Inside INdiana Business is reporting that Lafayette-based Trinitas Ventures has launched the early stages of what could be a $250 million development in downtown West Lafayette. Senior Vice President of Mixed-Use Development Aaron Bartels, who is leading the Chauncey Hill Mall project, says "all of the factors that you look at" have come together in Tippecanoe County. Full details have not yet been finalized, but the developer says the vision could include retail, restaurant, residential, hotel and office space. Trinitas is taking feedback from local stakeholders and work is slated to begin by the end of 2019 and take around two years.
In an interview with Inside INdiana Business, Bartels says the finished product will create "a true sense of place in downtown" for both the city and nearby Purdue University. "This is really creating kind of that urban sense of that vitality and energy by having all of the uses where workers want to live above where they can go to lunch. Residents want to live where they can buy groceries and walk to restaurants and entertainment. Guests want to stay in hotels that are in active, downtown, vibrant environments," he said. "Campus-edge, mixed-use environments are becoming more and more popular."
Over time, Trinitas expects the three-acre development to lead to more than 1,000 full-time and part-time jobs. Maryland-based Torti Gallas + Partners has been selected as master planner, Antunovich Associates of Chicago and Washington D.C. will serve as architect.
The project, West Lafayette Mayor John Dennis says, involves an "unheard of" level of public input. He adds it will be a project will be successful because it "meets the needs of the West Lafayette community." The project will be located along the high-profile State Street Corridor, which has involved $120 million of investment through collaboration among the city, state and university. Cooperation among stakeholders, Bartels says, is key. The company will hold several input gathering sessions beginning in the coming weeks as it moves toward final design and construction plans. The project possesses "strong market economics, a very supportive municipality, a strong and vibrant partner with Purdue University, as well, but also, the energy of redevelopment around there and the recent improvements from the redevelopment of State Street, as well as all of the residential development going on in the area further supports demand for the mix of uses on the site," Bartels said.