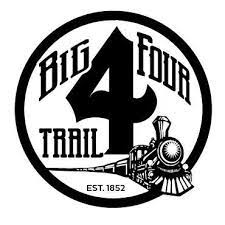 There will be a trail dedication ceremony and ribbon cutting for the Colfax to Thorntown section of the Big Four Trail this Saturday, August 6, at the shelter house in Colfax near the corner of Columbia and Main at 10 a.m. After the ceremony there will be a group trail walk down the section of the trail in town.
We would be honored by your presence. This event is open to everyone so please feel free to pass this on to anyone you think might be interested or anyone that was involved in the trail efforts between Thorntown and Colfax or in Colfax at any point over the years. I do not have a complete list and hate for anyone who wants to join us to miss out.
The town festival, Old Hickory Days, will also be in full swing to stroll through after the trail dedication is completed.