The National Weather Service is predicting RAIN for Clinton County starting about Sunset tomorrow (Tuesday) evening. Expect about 1/2 inch of rain Tuesday night/Wednesday morning before sunrise.
SNOW for Clinton County is forecast to begin at Daybreak Wednesday February 2. At this time the National Weather Service is predicting 6.1 inches of snow for Clinton County by Thursday morning. It is too early to predict Snowfall during the day on Thursday but there is a possibility of more Snowfall Thursday, tapering off through the day Thursday and finally the SNOW will stop by about sunset Thursday evening.
WILO, Shine 99, Clinton County Daily News, Boone County Daily News will track and report on activity to see if these National Weather Service predictions are fulfilled. We will open the phone lines as needed to get your perspective on weather in your area.
WIND GUSTS in Clinton County are forecasted to peak Thursday afternoon at 2pm with Thursday afternoon winds at 21 MPH out of the Northeast gusting to 29 MPH Thursday afternoon.
TEMPERATURES will slowly slide down throughout the Tuesday, Wednesday, Thursday period starting at 46 degrees tomorrow (Tuesday) at 4pm sliding steadily down to 11 degrees by Sunrise Friday.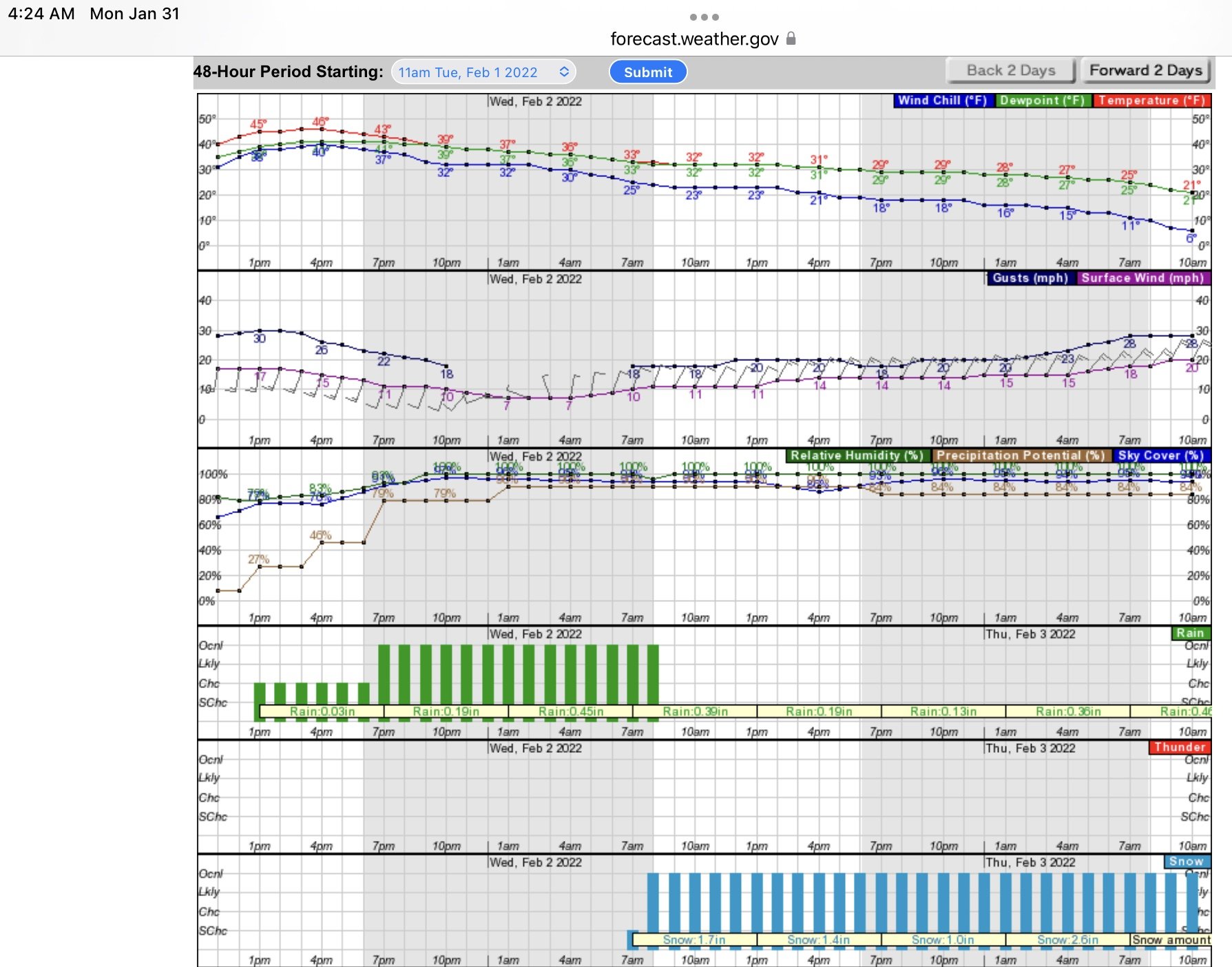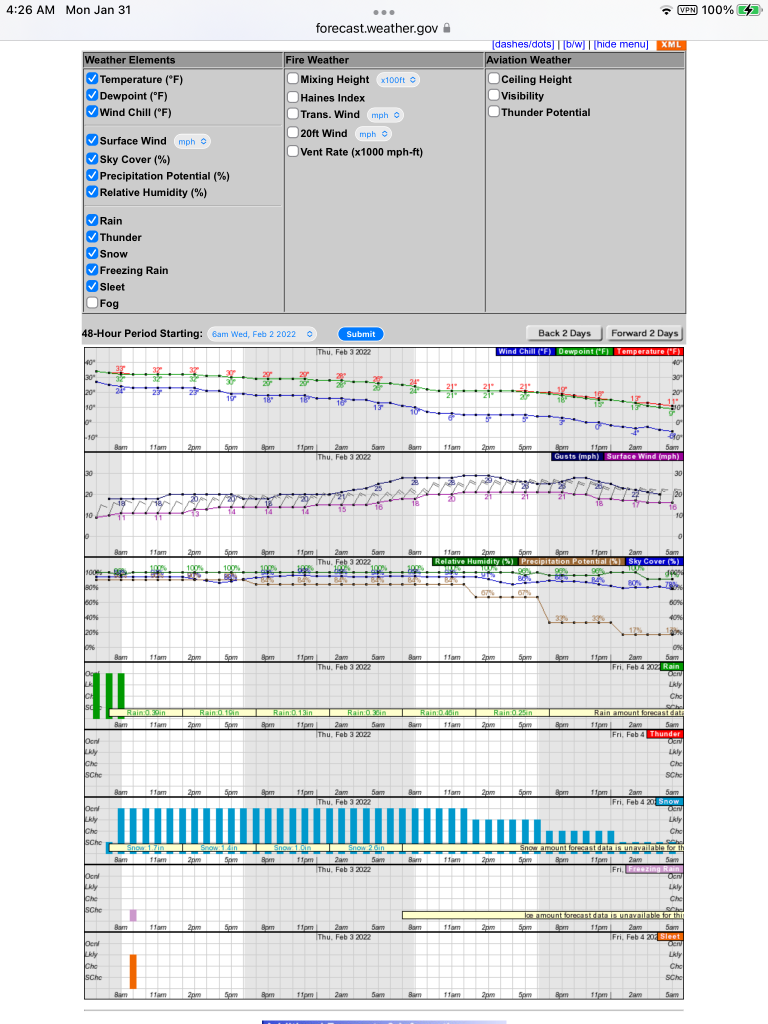 To view a forecast animation of what is in store, CLICK HERE
https://weatherstreet.com/models/nam-slp-clouds-precip-forecast.php